The 10 Best Christmas Cookies
Christmas Cookies! With just a few short weeks to go, it's time to start baking…or at least time to start thinking about baking.
Just the mention of cookies smiles to our faces. Between holiday parties and cookie swaps, we'll be eating our fill. The question is, what to bake? There is the classic: a sugar cookie, artfully decorated. There's the historical: a mandelbread recipe, passed down from Cara's grandma. And there's the seasonal: a spiced snickerdoodle, or a super-gingery gingersnap.
The best Christmas cookies look pretty and taste great, and they also keep well. That last quality means they make a great gift, to be eaten both before and after the holidays. We buy cellophane bags and pretty ribbon, tie 'em up, and gift 'em far and wide, but if you aren't inclined to make your own, you can always send these Christmas goodie gifts instead.
What are your favorite kinds of cookies?
**The Best Christmas Cookies**

1. Sugar Cookies with Martha's Icing. Mixing up colored icings, buying a massive assortment of sprinkles, and sitting for hours immersed in what amounts to a crafts project (preferably while listening to cheesy Christmas tunes) is almost Christmas embodied. A couple years ago, we spent hours placing stars and candy canes on green-frosted Christmas tree cookies. It's time consuming, but with a partner in crime, way fun.

2. Milk Chocolate Cookies with Ginger and Toffee. Cara created these sweet-and-spicy nuggets of dough to be crispy on the outside and melty on the inside, with bursts of chewy crystallized ginger and puddles of sugary toffee. They're as simple to make as the classic chocolate chip cookie, but the mix of unusual flavors make them perfect for the holidays.
3. Holiday-Spiced Snickerdoodles. These are like regular snickerdoodles, but rolled in a mixture of gingerbread-ish spices as opposed to mere cinnamon. Though plain, there's something about snickerdoodles that's just festive; they're kind of all-American, and though they may not look like much, everybody loves them.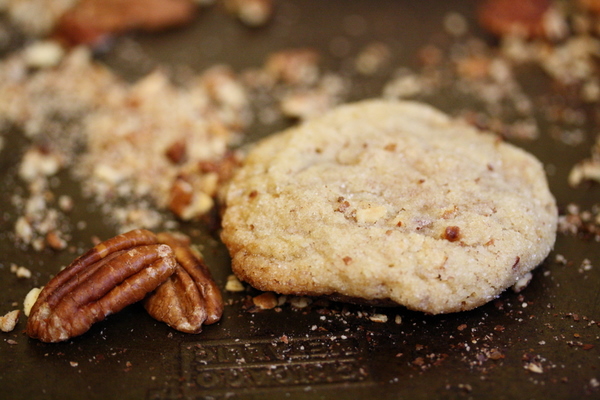 4. Yes, Pecan Cookies! These butterscotch-flavored, nutty concoctions were invented for an inauguration party in January 2009. Whatever your feelings about how Obama's presidency is going, his campaign slogan goes to good use in these perfect cookies.
5. Brutti Ma Buoni. Although brutti are made with the ingredients of any old meringue cookie, they have a different texture than your run-of-the-mill crumbly cloud of egg white. They are chewy, as though the almond in the batter has morphed into marzipan, and they are deeply, resonantly flavorful. I could see why their recipe was a bit of a mystery though, as I had no real idea what created either texture or flavor.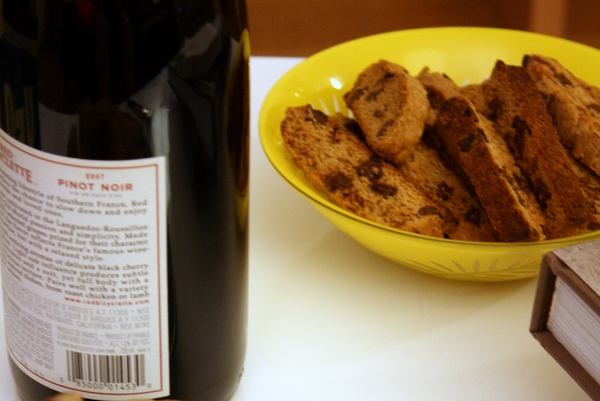 6. Espresso Biscotti. Biscotti are made for the cookie jar–they might even get better with time! When I started messing around with biscotti recipes, I was struck by how straightfoward and sturdy they were. Whereas in good old-fashioned drop cookies, the soft chips disappear into the soft dough, here the melty chips make for an unusual contrast with the crisp of the espresso background. Good dipped in coffee, hot chocolate, and even tea.

7. Grandma Esther's Mandelbread. A cookie recipe that's been handed down is a gift unto itself. When Cara's grandma emailed her the recipe for these, though, they came with a warning: apparently, they're not Grandma Esther's favorite. However, everyone else seems to love them! Dip them into a cup of coffee or a glass of wine.

8. Banana, Chocolate Chip & Granola Cookies.  These huge, soft cookies are spiked with maple-brown sugar granola for a caramel flavor and a welcome crunch. The homey flavors work beautifully together, accented, of course, by chocolate chips. And they're a great use for any browning bananas you can't seem to find a use for (that's sort of like re-gifting, right?).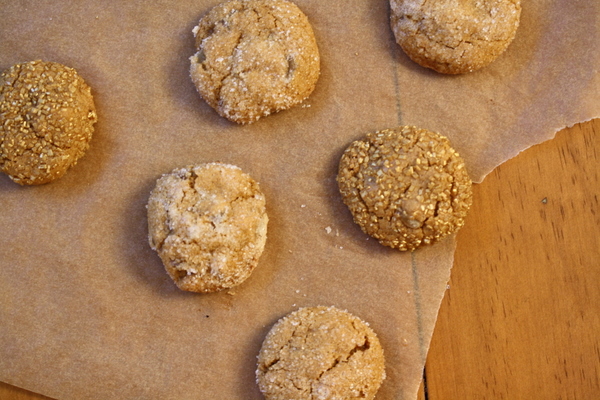 9. Double Ginger Snaps. Since we love sugar, we love occasions when you get to eat more of it, like Valentine's Day and Easter. If the people in your life like sugar, too, then helping them fill up their cookie jars is a no brainer. For holidays, birthdays, or just whenever, these dunking cookies make a delicious gift. Mix up a few dozen and pack them prettily, and you're as golden as a freshly baked batch of gingersnaps.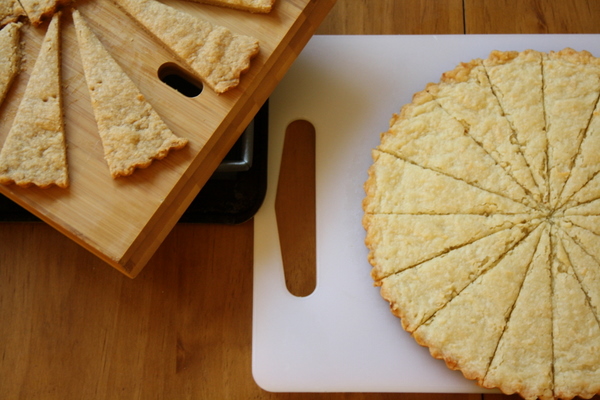 10. Brown Sugar (and/or Coconut) Shortbread. A really nice thing about shortbread is that you don't have to cream the butter and sugar the way you do for a lot of the best desserts. There's something a whole lot less fussy about it, and then there's the added plus that if you don't own any kind of mixer, you'll save your forearms the arduous task of mixing. Because in shortbread, you use your fingers to wedge the flour particles into the butter, making for a tender, crumbly cookie. In fact, the ingredient list is so minimal and the process so simple I was driven to re-complicate, making two flavored versions: coconut and brown sugar. Being a bit plain, these cookies make a great garnish for lemon pudding or chocolate mousse.